Join the Port Club and enjoy these benefits: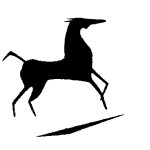 Receive 2 or more bottles of Port twice a year,

typically spring (April) and fall (October).

Club members receive a 20% discount on these Ports,

with UPS ground shipping billed at cost.

(Credit Cards are charged when the Port ships.

)

There is no cost to join, and you may change your default order or cancel

at any time.

Joining the Port Club ensures that you'll be the first to be notified of new releases and receive recipes and advance notice of special events at the Winery.

Club members also receive an additional 5% discount off any promotional Port discounts offered at the Tasting Room. 

You must be 21 years or older to join.  Ports may be shipped to a residence or business, and an adult signature is required upon delivery.  We cannot deliver to a P.O. Box.

Check shipping to your state

" As I mentioned before, if I posted all this, there would just be an endless discussion, but not really useful to anyone, since there would be so many comments and information that you will never be able to find
genericsaustralia.net
. So if you're interested in just reading more of where the discussion took place, or just want to find my opinion, I'll probably continue this at a later date.