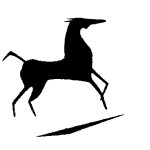 We are allowed to ship to these states.
Alaska*, Arizona,  California, Colorado, Connecticut, Florida, Georgia, Idaho, Illinois, Indiana, Iowa, Kansas, Louisiana, Maine, Maryland, Michigan, Minnesota, Missouri, Nebraska, Nevada, New Jersey, New Mexico, New York, North Carolina, Ohio, Oregon, South Carolina,  Tennessee, Texas, Vermont, Virginia, Washington, Washington D.C., West Virginia, West Virginia, Wisconsin, and Wyoming.

*Alaska (special shipping rates apply)
Shipping to any other state is prohibited. 
An adult signature is required, 21 years or older.
Return to: