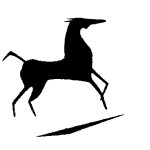 *** Due to recent changes in regulations, we are currently only shipping within Colorado.  Shipping to other states will resume when shipping issues are resolved.  Sorry for any inconvenience. ***
We are allowed to ship to these states.
Alaska*, Arizona,  California, Colorado, Connecticut, Florida (except Lafayette, Liberty, and Washington counties), Georgia, Idaho, Indiana,  Kansas, Louisiana, Maine, Michigan, Minnesota, Nevada, New Jersey,  North Carolina, Ohio, Oregon, South Carolina,  Virginia, Washington, Washington D.C.,  Wisconsin, and Wyoming.

*Alaska (special shipping rates apply)
Shipping to any other state is prohibited. 
An adult signature is required, 21 years or older.
Return to: